INTERESTING/SURPRISING FACTS ABOUT THE VIKINGS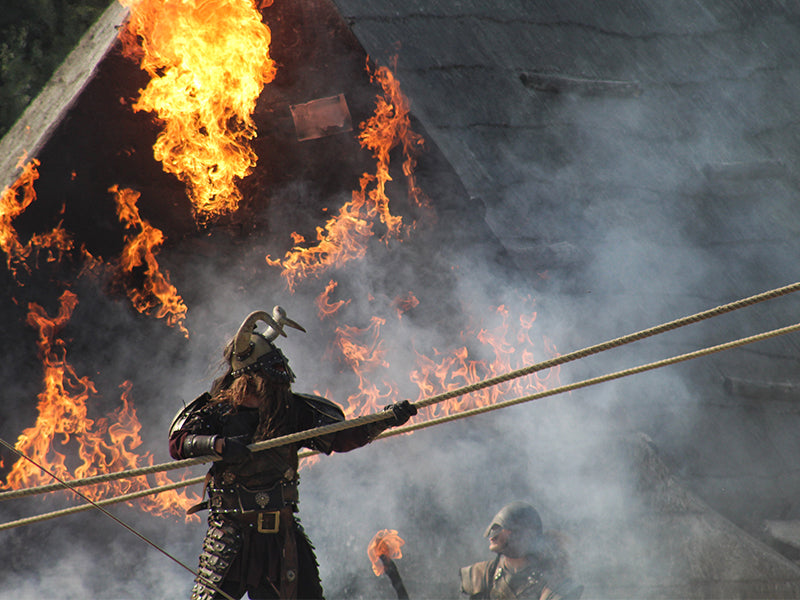 There are probably few facts you know about the Vikings. These Norse people occupied the southern part of Scandinavia (Late 8th- Late 11th century). Though the Viking ages only exist in our memories and in archeological remains, they are still captured in our imaginations and continue to influence arts and cultures across the globe.

The word "Viking" actually originated from the old Norse language that means "Pirate raid", even though not all Vikings were pirates.

The Vikings constantly migrated, exerting their influences on neighboring cities and towns. It was speculated that they got to America long before Columbus did.
Below are some surprising fact about the Vikings you might not have heard about.

1. THE DAYS OF THE WEEK ARE NAMED AFTER VIKING GODS
Our days of the week are named after these gods.

Wednesday was named after the Vikings great raven god, Odin. Odin was also called " Wooden". Wednesday was thus formulated from Wooden's day.
Similarly, Thursday was named after the powerful god of thunder, Thor.

Tuesday and Friday was named after Tyr and Frig respectively. Tyr is the god of war while Frig is the goddess of marriage.

2. A lot of common English words had their origin in the old Norse language.
Imagine if common English words like Knife, Angry, Shall, Ugly, Cake, etc., weren't part of the English language?

These words and many others were coined from the old Norse language. Without the Norse, English would have missed several popular words.

3.Only the strong survived.
The Viking culture did not give room to weakness. In fact, it was their custom to Ostracize the weak ones among them. They spared only the strong who could actively fight wars. Sick children were often abandoned in the wilderness or thrown in the sea. The decision to abandon such weak children was a collective one and usually involved a panel of elders.

4.THEY WERE SKILLED IN BOAT MAKING
The Vikings could have possibly been some of the most skilled boat makers in history. They often made boats that could travel long distances and at great speed. They were used especially for wars. The Viking boats were able to carry up to 60 people at a time.

5. THEY NEVER WORE HELMETS
Contrary to our fantasized picture of the Vikings, they never wore helmets to wars. So far, only a few archeological remains of helmets exits. This suggests that only a few Norse nobles had a complete war artillery that included a helmet.
The popular Vikings picture with a helmet was only a fictional character from Carl Emil Doepler's story Nayner's Der Ring des Nibehingen (1879).